Choose Carpentry or Web Services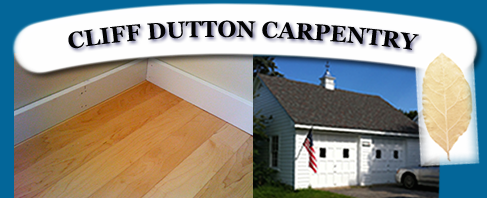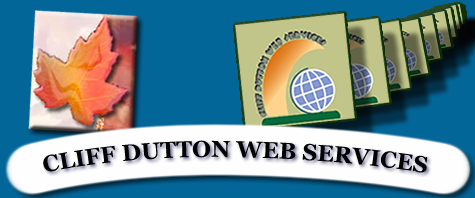 Why Two Cliff Dutton Websites?
Though carpentry and websites are two seemingly unrelated businesses, I list them together because some website customers have used my carpentry services and some carpentry customers have hired me to build a website. Generally I build websites in the winter months while carpentry projects are completed in the other three seasons though this is not a hard and fast rule.
Cliff Dutton Carpentry
I have been involved in all aspects of residential home building so have the ability to take on most any project. Since I am a one man operation, projects would progress slower than a whole crew of several carpenters but in some cases one is more efficient because of fewer breaks and discussion about how a job should be approached. In cases where more hands would be more efficient, I usually come up with a technique allowing me to do the job myself though on rare occasion I recruit a helper. I have a 3/4 ton truck to haul materials when needed and an assortment of the usual carpentry power tools and scaffolding. I have written blog posts with pictures of many past jobs and invite you to click on the carpentry graphic above to view them.
Cliff Dutton Web Services
My first websites were built with a code editor and as I learned to code by hand, they became more modern. I eventually came to  use the popular platform called WordPress. Using WordPress with my understanding of code works well to build modern websites with many features my customers have enjoyed including blogging and connections to social media. Rather than a template that fits all, I use a template (theme) that is very customizable to fit various website needs and appearances. I invite you to click the Web Services graphic above to view more information about my website business.